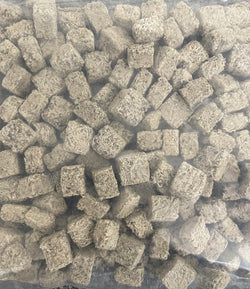 Myrtle Beach Discus
Australian Freeze Dried Blackworms
Australian Freeze Dried Blackworms now available through Myrtle Beach Discus. All Discus will enjoy this High Protein food. These are High Quality Freeze Dried Blackworms. Excellent alternative to feeding live blackworms.  
Stick these to the front glass of your aquarium and watch your fish go crazy over these Freeze Dried Blackworms. We train our Discus to eat these straight from your hand. Dry your fingers before grabbing some out of the bag. 
3 Available Options.
Original Blackworm
Blackworms with Spinach 
Blackworms with Color Enhancement
Protein : 60-70%
Shipping $4.75. 4-6 business days after its processed.